If you have read my computer history article, you'll know that I'm presently using a late 2009 27″ iMac as my daily driver. While it is still serving me fine despite a few glitches, I believe in being ready with a replacement at short notice should the need arise. Now it's a awful waste to have a computer on standby that is not being put to good use because we all know that the hottest hardware at the moment won't be so hot a couple of years down. So with that philosophy, I always keep a hypothetical PC configuration ready that I can build and get ready at relatively short notice, should the need arise. We all know that the research is the most time consuming part of the process. So I pre-plan these builds with various considerations like my typical usage scenarios, hardware performance vs. cost, features and compatibility. I also usually check for availability as being in India often makes certain items either unavailable or unattainable at a reasonable cost.
Typical usage
General everyday use but often with several applications running and always having more than 20 browser tabs open and frequently accessed.
Running a few virtual machine instances simultaneously. While most of them are low resource intensive, some of them do need more resources (mainly RAM) and I need all of them to be responsive and available.
Occasional video and photo editing.
Even more occasional gaming. While I'm not the type of gamer who always seeks out the latest titles, I really don't like turning down my detail/quality settings any less than maximum. And the game I'm fancying at a given moment may just happen to be one of the recent releases needing the most cutting-edge graphics hardware.
With the above in mind, here is my planned build for now. I've separated each component category into its own heading below and will also provide my reasoning behind the particular component selection.
Motherboard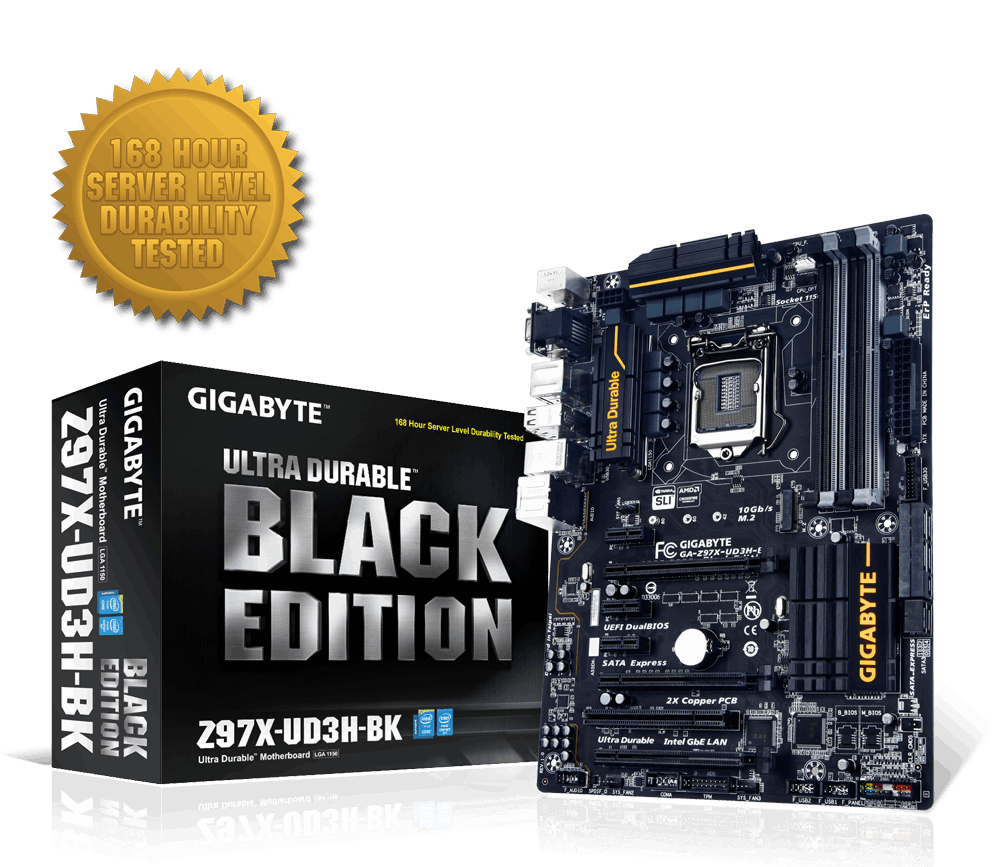 The Z97X-UD3H is a robust and feature-packed motherboard with the most feature-rich chipset for the Haswell based CPU's. Gigabyte claims to use special long-life components for greater reliability and durability under heavy-load condition and overclocking. While most manufacturers in this price range claim to do the same and I don't have any real reason to lean towards Gigabyte for this, it is good to have more durable components that those in most entry-level motherboards.
The Black Edition motherboards as denoted by the -BK in the model name are taken through a 168 hour burn-in test at Gigabyte's factory before they are packed and shipped. That's extra peace of mind as we all know that components are most likely to fail during their first few hours and once a motherboard has been stress tested for 168 hours, it will almost certainly perform reliably for its lifetime.
The board also has some neat features to make overclocking easier and more stable, just like most others in its price range. The UD5H would be even better but at a higher cost. The UD3H seems sufficient for my needs.
One area where Gigabyte does have an advantage is if I ever choose to go the Hackintosh route. Gigabyte motherboards are generally the first choice for Hackintosh builds because they tend to offer the best compatibility with Mac OS X.
CPU
Intel Core i7-4790K 4.0GHz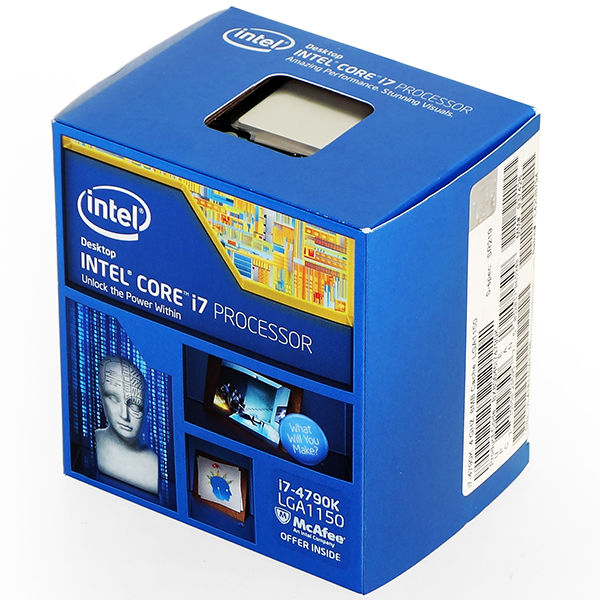 Well, one of the reasons for me choosing the i7-4790K Devil's Canyon CPU is it being the fastest processor at the moment within a reasonable price range (hence excluding the Haswell-E chips). It has 4 cores with hyperthreading (2 threads on each core) and turbo-boost up to 4.4GHz. This CPU is also overclockable and most overclockers have been able to take to at least 4.8GHz without any issues.
The i5-4690K would offer a significant cost saving and is a very good performer too. It is also overclockable and can be taken to the 4790K's normal speed range. Only difference would be a slight reduction in clock speed (stock or overclocked) and the lack of hyperthreading.
One would notice these shortcomings differences in typical usage. Only very demanding games may see a slight benefit from the i7. But more CPU intensive tasks like video editing may see a more significant benefit.
I will also be planning to use this computer for as long as possible. I am not in a condition to afford a new computer every 2 years, so this will probably have to do duty for at least 4-5 years. Having that extra buffer of CPU muscle does help here.
However, I'm not completely discounting the i5-4690K and I may be willing to downgrade to it if required.
Memory
Corsair Vengeance 32GB (4x8GB) DDR3 SDRAM 1866MHz

₹19947 at Newegg (incl. taxes, duties and shipping to India)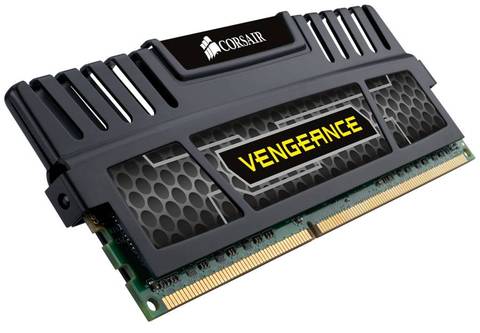 I don't really care much about memory brands. Any reliable brand will do as long as the specs are correct. As for looks, I don't really care as long as they don't look excessively ugly. If they are good looking, that's a bonus!
I'm opting to fully populate the motherboard with 32GB as you can never really have too much RAM. As you can see above, my typical usage is memory intensive, especially the virtual machines.
Although RAM can easily be upgraded later, it is also better to populate all the slots with the same type of DIMM's than mix and match later.
I chose the Corsair Vengeance ones simply because they happened to be the least expensive 32GB pack I found, even considering the taxes, duties and shipping from the US.
Graphics card/GPU
Sapphire Vapor-X Radeon R9 280X 3GB DDR5 TRI-X OC

₹20432 at Newegg (incl. taxes, duties and shipping to India)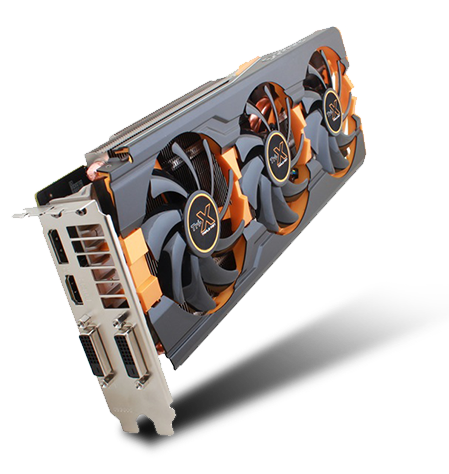 The choice here was simply down to a certain cost-performance level. The AMD's seem to have more bang for the buck at the moment and my displays are no bigger than 1080p. So I should be able to get really good performance from this mid-range GPU. Sapphire's OC (overclocked) variants perform better than the stock ones and this one also costs less than most of the stock R9 280X's.
Storage
Samsung 850 Evo Series 250GB SATA III
Seagate Barracuda 2TB – ST2000DM001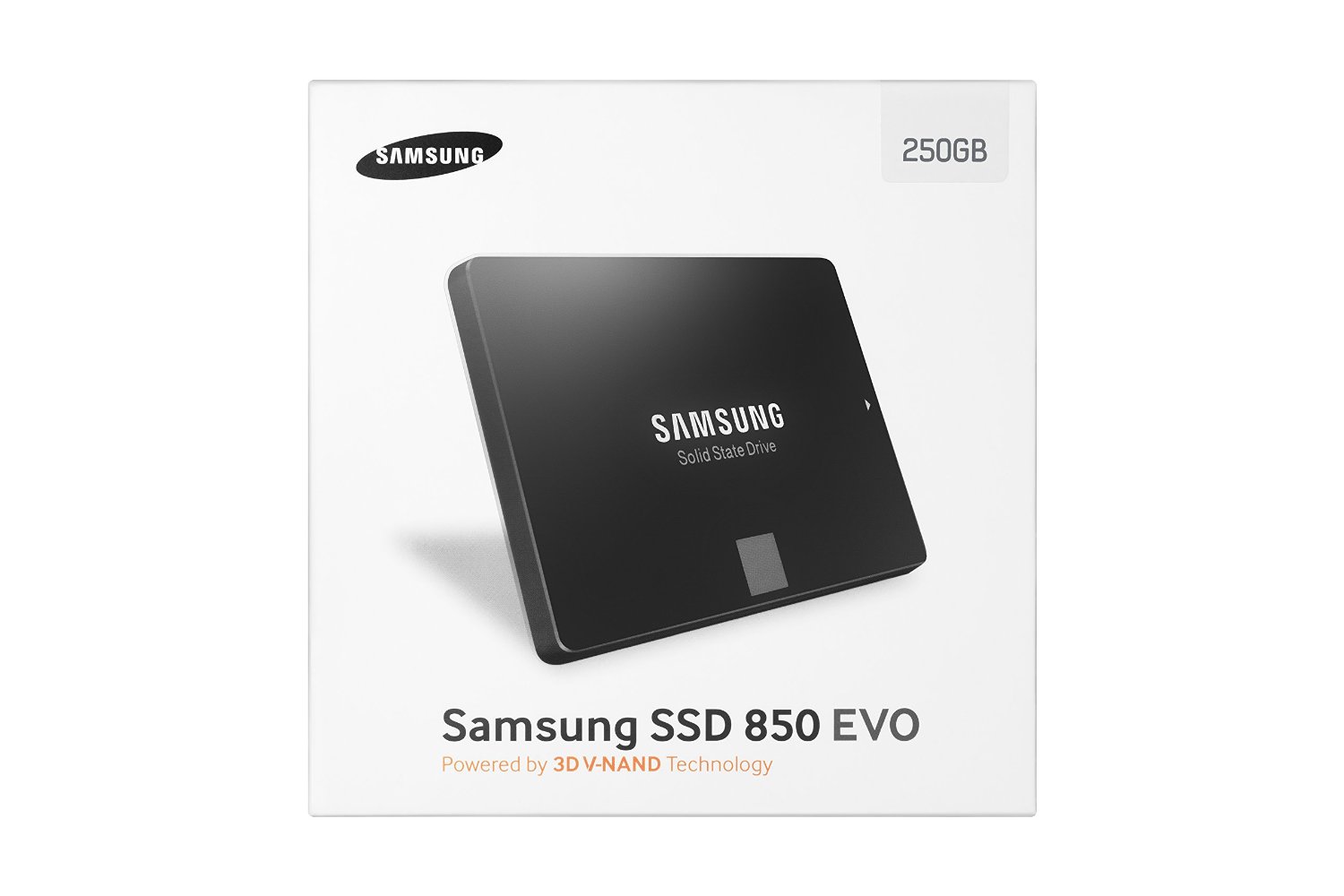 As with most people, I prefer to have a SSD and HDD combination. 250GB should be sufficient for now on the SSD front. Well, I can't really afford any more. The Samsung 850 Evo has had good results in various performance tests, so should be worth the slightly higher price.
On the HDD side, I'm skimping a little with the 2TB but I don't really need more than that right now. I can also reuse some of my existing drives if needed.
Case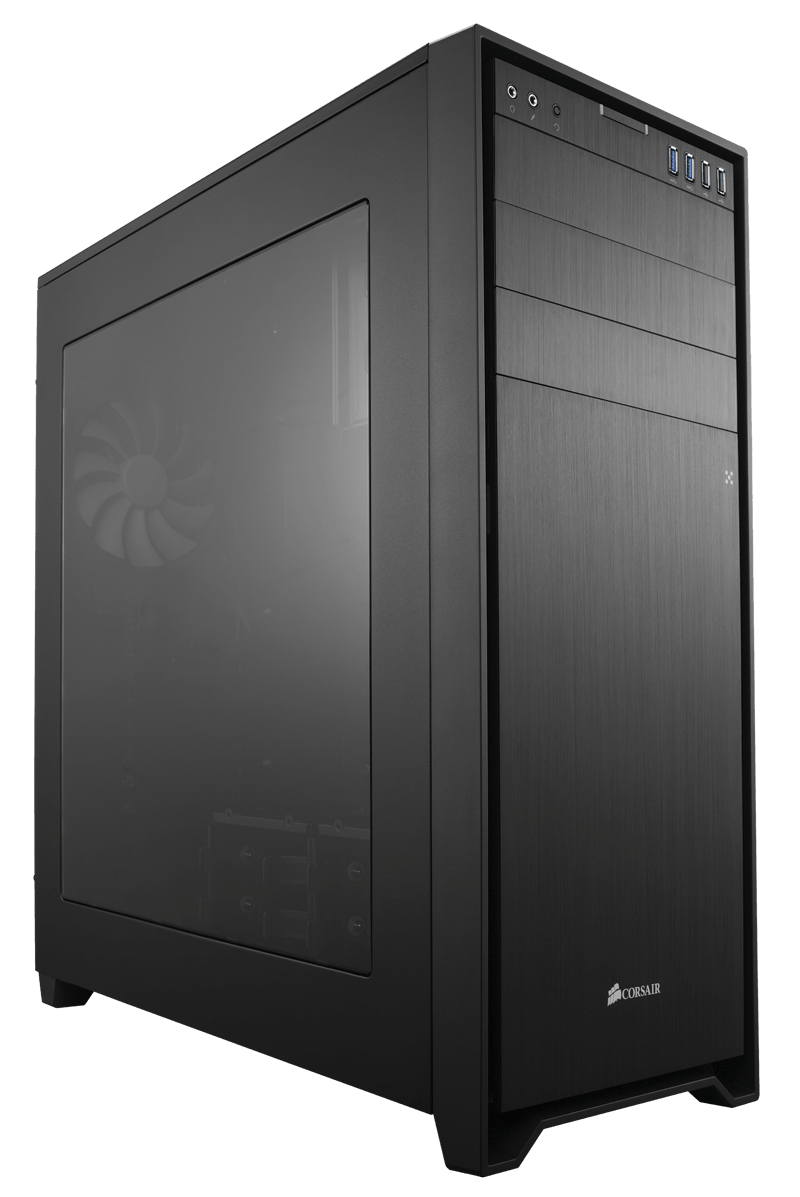 Okay, this is one area where I may be splurging a bit. After all a case isn't going to make much difference to a computer's performance. But it makes a big difference in the build process and post-build aesthetics.
I was really obsessed by the Corsair Obsidian 900D, but not only is it unaffordably expensive, it is unnecessarily big for most builds. You wouldn't even be using half the space in it unless you're putting in a multi-radiator custom water-cooling loop along with an XL-ATX motherboard and multiple graphics cards.
The Obsidian 750D is the smaller bother of the 900D. It retains many of the builder friendly design elements and aesthetics but is more of a standard sized case.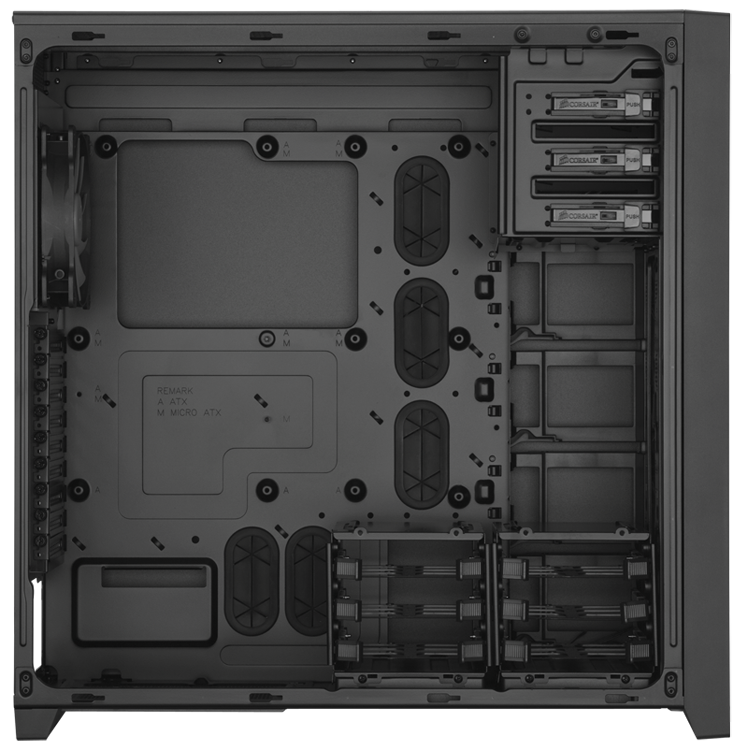 And that big side window is really important to me. I like looking at the end result of my efforts and also plan to put in a controllable RGB LED lighting system inside. Sadly, full-size transparent windows seem to be a rarity these days.
Power supply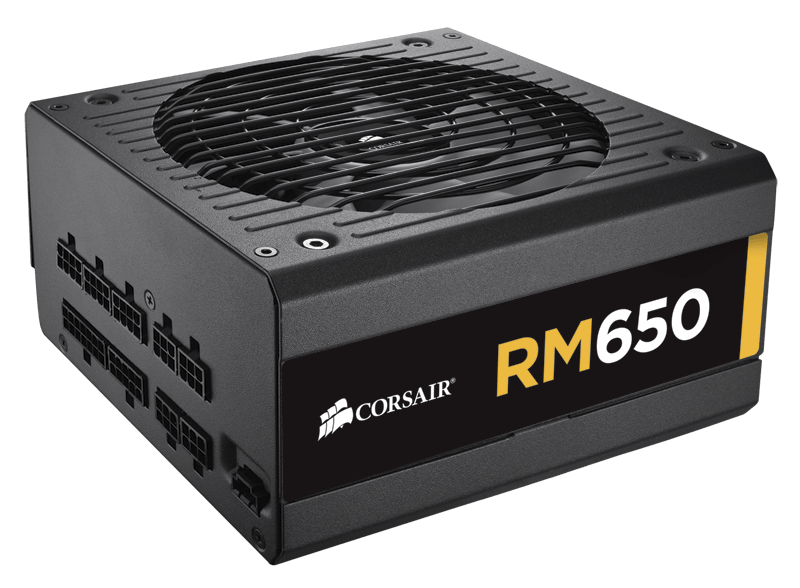 Not much to say here. 650 watts should be plenty for my set up with room to spare. The RM series combines good durability, a fully modular layout and intelligent fan control. The modular power supplies really help a great deal with cable management.